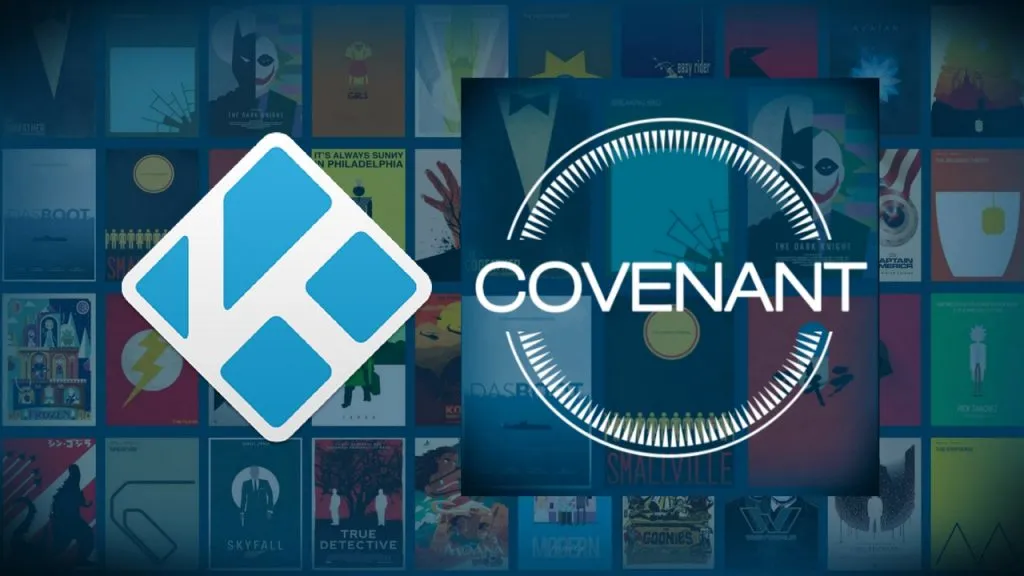 How to Install Covenant Add-on for Kodi (the Replacement for Exodus)
Exodus "No Stream Available" error messages happening more often lately?  They were for me too.  That's because Exodus is dead.  It's been replaced by the Covenant add-on.
Goodbye, Exodus.  It's been fun.
Exodus has been abandoned by the original developer, lambda. TVAddons announced their plans to open up Exodus to the development community as an open source project as previously mentioned. However, they made this announcement shortly before they were taken offline by legal action against them.
When TVAddons came back, they had a new plan for their business moving forward to only host legitimate add-ons.
Needless to say, it doesn't sound like the Exodus open source project was going to go anywhere.
Then after I started recommending the Smash repository, they changed their directory labels a bit, and one of such changes clearly pointed to the demise of Exodus.  This is the folder in Smash repo that only contains the Exodus add-on…

Covenant is the Newer, Better Exodus
The good news is that Covenant looks and behaves almost exactly the same as Exodus did.  I'm happy about that because I was a big fan of Exodus.
After switching to Covenant, I immediately noticed a lot of things started working better.
Real-Debrid started working again.  I appears that Real-Debrid stopped working on Exodus recently.  Even after reauthorizing it many times, I couldn't get it to work.  With Covenant, I have Real-Debrid working perfectly.
MORE LINKS!  I noticed Exodus was declining rapidly in the number of available links.  I kept getting No Stream Available in Exodus, or I was getting very few links (which were also very slow).  The last episode I tried watching in Exodus only had 2 links and they both buffered a lot.  After switching to Covenant, I tried playing the exact same episode and got 104 links, and didn't have any buffering!
NOTE: Whenever using unofficial Kodi streaming add-ons like this, I recommend using a VPN to protect your privacy.  Check out my 4 Reasons Why Kodi Streamers Need a VPN.
How to Install the Covenant Add-on for Kodi
I've broken these instructions into a few section.  First you need to install the Smash repo.  Then, you have 2 options.  You can install Covenant using the Smash Wizard, or you can install it directly from its repo.
Install the Smash repo (if you haven't already)
Update: The Smash repo server went down on Friday 9/22, but is expected to be back up within a few days.
Update: It's back and I updated the URL below.  You're good to go!  There's also an alternative URL to use to install Colossus if this gives any more troubles.
Go to Settings (cog icon) > File Manager


This slideshow requires JavaScript.

Select Add Source
Enter the URL of the repo server:  http://mediarepos.org/kodistuff  (if this URL gives you any trouble, check out this alternative)
Give it a name in the box below (like "Smash")


This slideshow requires JavaScript.

Now, go to the Add-on Browser screen by clicking on Add-ons on the main menu and then selecting the open box icon at the top.
Go to Install from Zip File > Smash > -SmashRepo.zip


This slideshow requires JavaScript.
Install Covenant Add-on via Colossus Repo
After you have the Smash repo installed, go back to the Add-on Browser screen and select Install from Repository > -SMASH Repo > Add-on repository > Colossus Repository


This slideshow requires JavaScript.

Then go back and select Install from Repository > Colossus Repository > Video add-ons > Covenant > Install


This slideshow requires JavaScript.
Failed to Install Covenant?
Did the instruction above result in seeing an error message about the installation failing?  I had that on one device as well.
The solution is to disable all other repositories besides Smash and Colossus (which is Covenant's repo).
To disable repositories in Kodi:
Go to the Add-on browser screen
Select My add-ons
Select Add-on repositories
Select one of the old repositories
Select Disable
Want the Full Ultimate Kodi Setup Tutorial?
This tutorial takes Kodi to the next level showing you how to get the most out of Covenant with integration with Trakt.tv and Real-Debrid, as well as a bunch of other goodies!
Having Kodi Streaming Issues?
If you're having issues with buffering, low quality streams, "no stream available", please check out my list of 12 Troubleshooting Tips for Kodi Streaming Issues.
Kodi Streamers Should Be Using a VPN
Whether you need to get around your ISP blocking you from add-ons repositories or streaming servers, OR you just want to keep your video streaming traffic patterns private, I always recommend Kodi streamers to use a VPN.  Please read my 4 Reasons Why Kodi Streamers Need a Kodi VPN.
Any Questions?  Let me know
If you run into any issue when trying to install Covenant, please let me know in the comments below.  I love to help, and if anything changes and I need to update this post, I appreciate you guys letting me know.  Thanks.